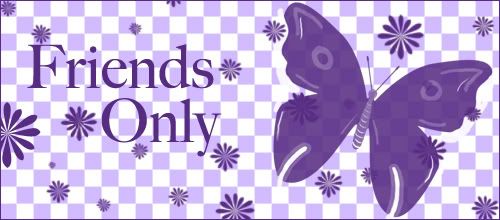 As you can see, it isn't really friends only yet, but if you want to read any of my new entries in this oh-so-intresting (lie) life of mine, or any of the really old ones you should comment to be added. My entries are rather sporadic and eclectic.
Don't let the Friends Only sign discourage you. Ever since I hit around 50 friends I decided that
if you can find me I will friend you.
(And you obviously have found me.) Unless I have no clue who you are and you don't reply, or I have a really good reason not to do so.
By the way, I'm Kes (or Kessica).